LNU-MSU Admission Requirements
Chinese In-Plan vs Out-Plan Students
Here at LNU-MSU, we have two types of Chinese students, in-plan and out-plan students. The main difference between the two is whether or not the individual is a student of both Liaoning Normal University and Missouri State University (in-plan) or if the individual is a student of Missouri State University only (out-plan). Students who have dual enrollment in both schools have slightly different requirements for admission than those enrolled only with MSU. Most Chinese students enrolled at LNU-MSU are in-plan students.
Eligibility Requirements
In-Plan Chinese
Out-Plan Chinese
International / Hong Kong / Taiwan / Macao
Secondary Education Requirements
Required minimum on CNCE Exam

(高考)

High School Diploma
High School Diploma
Proof of English Proficiency

Minimum 70% on English portion of CNCE Exam(高考)

TOEFL: 70 orIELTS: 6.0*

TOEFL: 70 orIELTS: 6.0*
* The TOEFL and IELTS English proficiency requirements are waived for students who attended and graduated from a high school in an English-speaking country or the Dalian Maple Leaf School.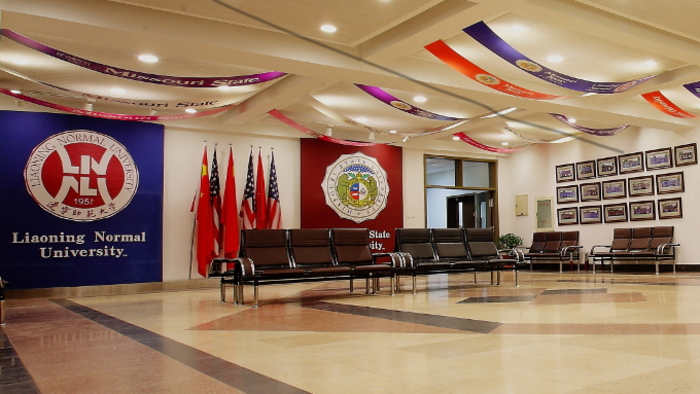 We appreciate your interest in our program. You can reach us directly in Dalian, China or at the Office of China Programs in Springfield, Missouri, U.S.A.