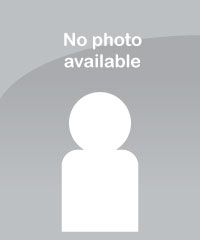 LNU-MSU CIB Faculty
---
Department
Role: Guest
Campus: West Plains
---
Details
Education
MEd, Educational Theory, University of Toledo
BA, Philosophy, University of Toledo
Certifications
TESOL/TESL/TEFL Certification, Oxford Seminars, University of Michigan, 2012
Teaching
Professional experience
Professional affiliations
Vice President, University of Toledo Chapter Phi Sigma Tau, 2008-2009
Vice President, University of Toledo Philosophy Club, 2008-2009
Honor Society in Philosophy, 2008
Inducted as Member of Phi Sigma Tau, International
Selected peer-reviewed publications
Templin, C., & Sun, J. (2011). A cultural approach to peace education. In Factis Pax. 5(3), pp. 353-361.
Templin, C. (2009). Freedom in a world constructed by Arendt. Dialogue. 51(2-3), pp. 93-105.
Templin, C. (2008, Spring). The meaning of God's infinitude. The University of Toledo Journal of Philosophy. Vol. IX – Issue Theme: Meaning, pp. 23-31.
Peer Reviewed Proceedings
Templin, C., (2017). Building personalized culturally relevant Chinese sex education. Proceedings of the Hawaii University International Conferences on Arts, Humanities, Social Sciences & Education. pp. 1-28.
Published Abstracts
Zhang, Z., & Templin, C. (2018). Cultural Encounters: The existential progression of cross-cultural learning. The 16th Asia TEFL (1st MAAL & 6th HAAL) Abstract Booklet, pp. 453-454.
Research and professional interests
Chess
Reading
Walking, jogging andrunning
Fishing
Awards and honors
Measurement and Research Methodology In-Progress Research Award, American Educational Research Association, Division D, 2017
College of Arts and Sciences Dean's List, University of Toledo, fall 2007, spring 2008, fall 2008 and spring 2009